Selecting "Schools" from the dropdown list of channels to browse, takes the user to the Schools landing page (Figure 1).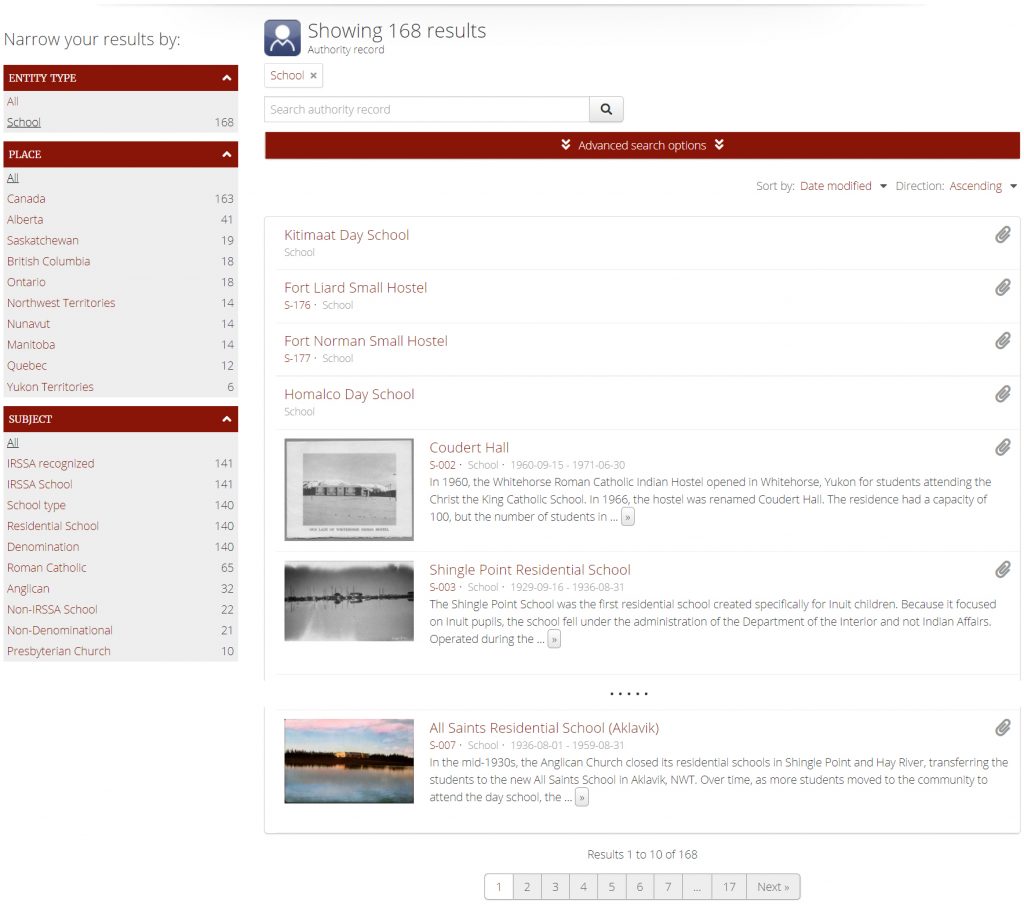 Now, clicking the link to Coudert Hall (for example) takes us to the school's landing page.
To the left and right of the photograph of Coudert Hall (Figure 2a), we are presented with three categories of related materials (records, subjects and places) and three sub-categories of related records (subject of, creator of and related of).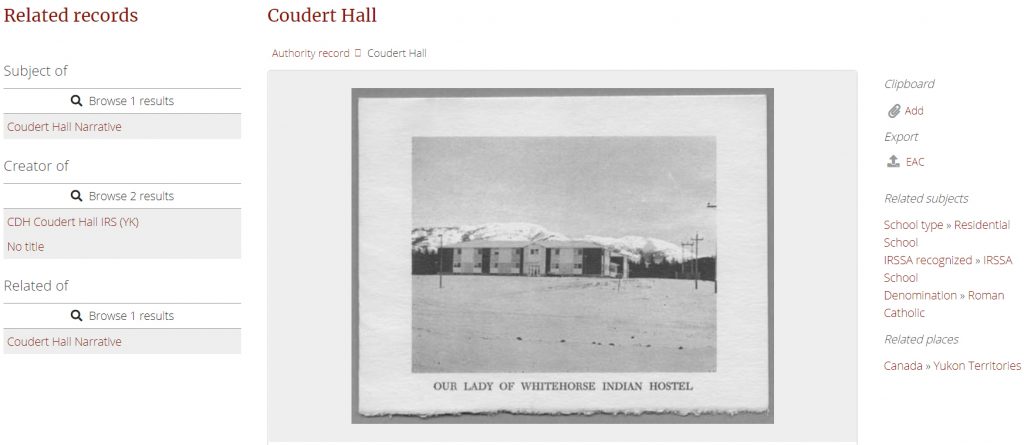 Beneath the photograph (Figures 2b – e), we are presented with five areas of information (identity, description, relationships, access points and control), each of which includes specific details.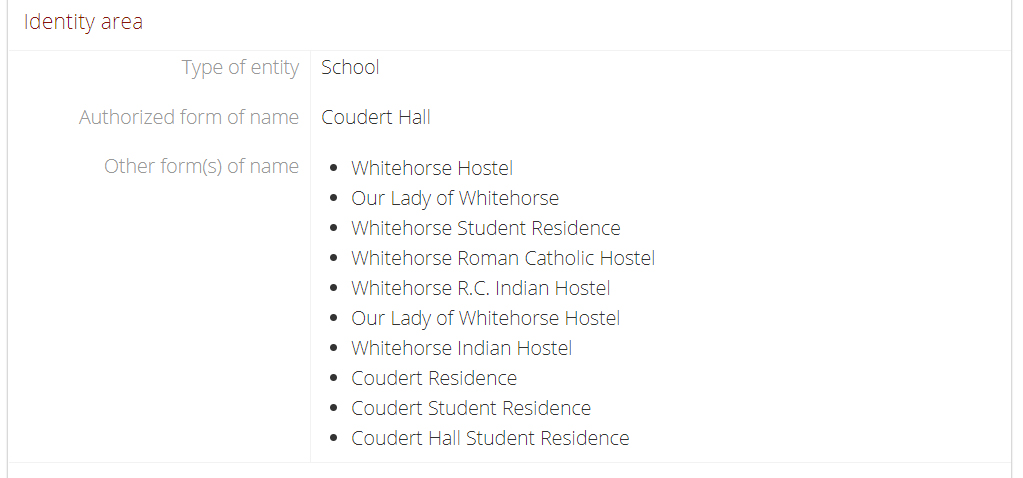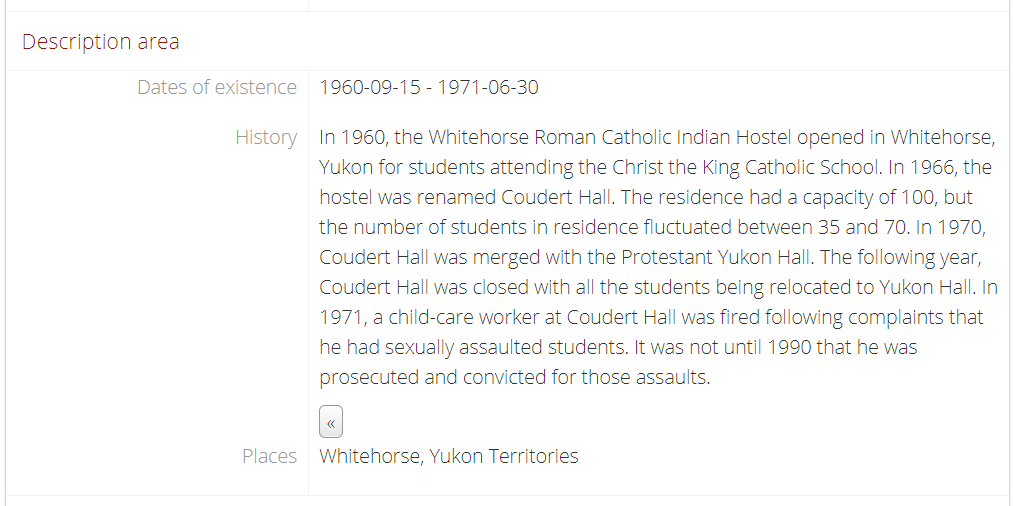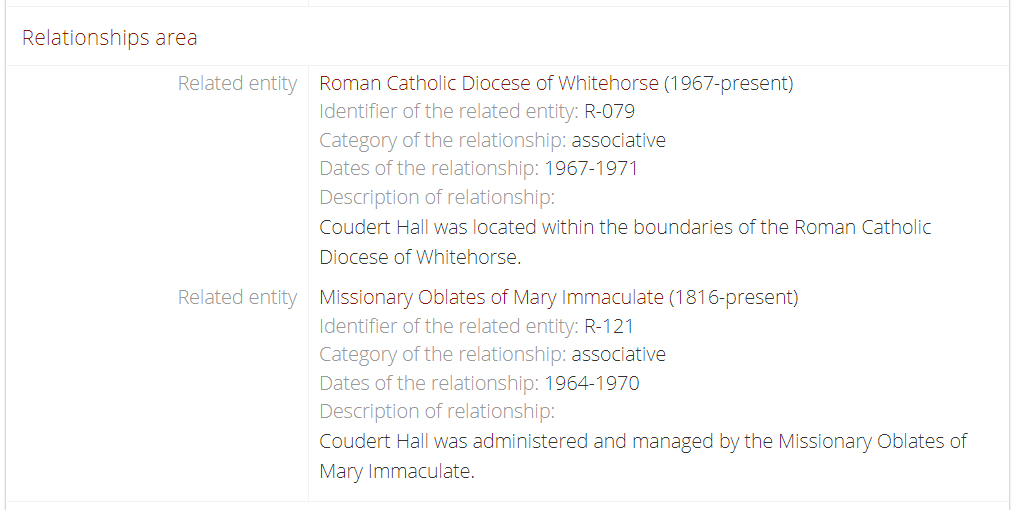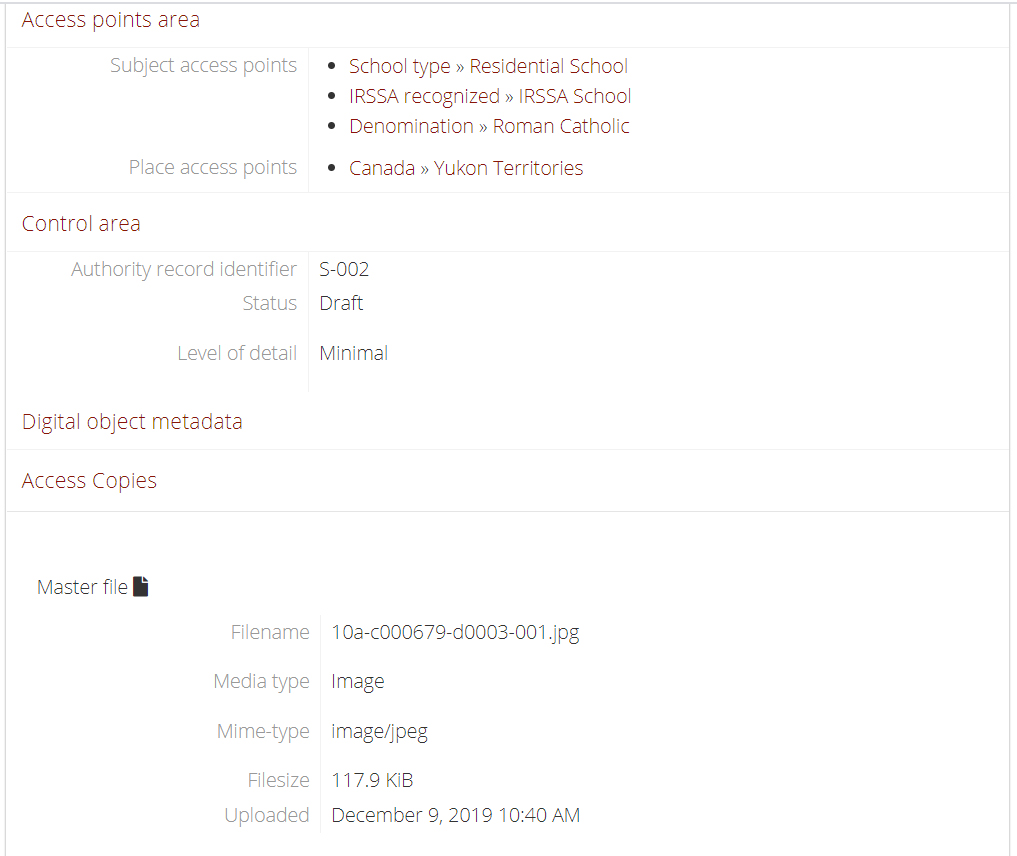 You may confirm that the landing pages for other residential schools provide the same types of information – that map onto a widely-used standard known as the Encode Archival Context for Corporate Bodies, Persons, and Families (EAC-CPF). For convenience, the NCTR allows us to export this information in a single file, using the link marked EAC, located to the right of the photograph (Figure 2a).