Background
In a previous post, we investigated the types of ventilation and air filtration systems used in local public schools in southeastern Ontario.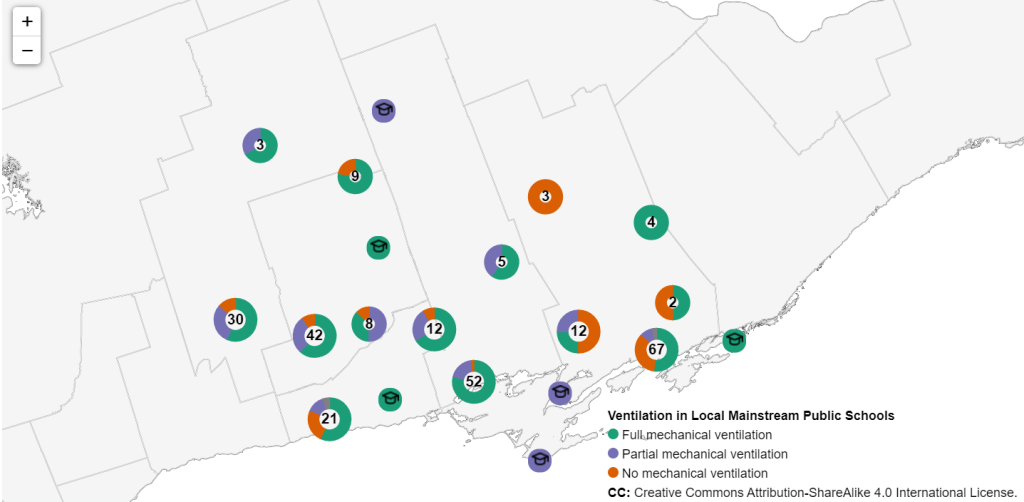 In light of our findings, we have called on Medical Officers of Health to require District School Boards immediately to take additional measures to promote the health and safety of students and staff in our local public schools. We have also asked Chairs of District School Boards to disclose essential information about the installation, operation and maintenance of ventilation and air filtration systems in their public schools – and to undertake and disclose the results of monitoring the air quality in their classrooms.
Boston Public Schools has implemented a comprehensive plan to monitor and report on key standards of indoor air quality. Our District School Boards should match or even exceed the BPS – on their own initiative and/or with the support of Medical Officers of Health.
BPS Indoor Air Quality and Ventilation Plan
As one component of its work to ensure indoor air quality and ventilation in schools, Boston Public Schools (BPS) has installed Indoor Air Quality (IAQ) sensors in all classrooms, main offices, and nurse's offices in all schools. The sensors report information in real time on key measures of air quality:
Carbon dioxide
Carbon monoxide
Airborne particulates – Total
Airborne particulates – Respirable
Temperature
Relative Humidity
The information is used to direct changes to the set-up in a classroom and note any additional work that needs to be done to reach optimal air quality and ventilation.
See plan.
BPS IAQ Sensor Dashboard
The BPS IAQ Sensor Dashboard displays live readings from IAQ sensors, including interactive maps and 15-minute running averages for carbon dioxide, carbon monoxide, particulate matter, temperature, and relative humidity.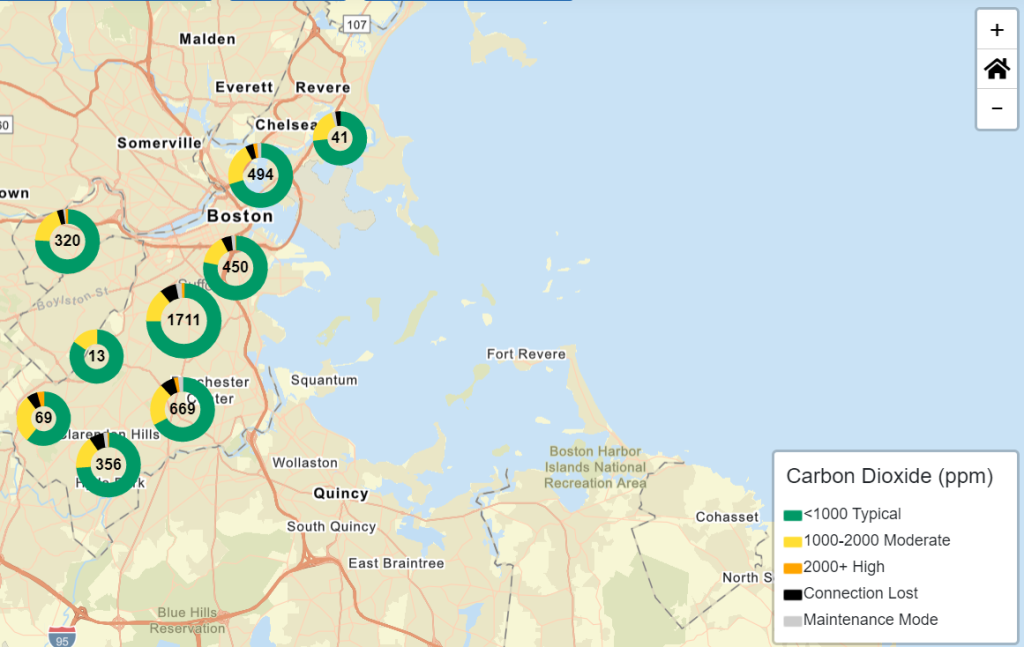 Access the full interactive BPS IAQ Sensor Dashboard and User's Guide.
Credit

This work is licensed under a Creative Commons Attribution 4.0 International License. If you use this work, please credit Paul Allen, paul@hartallen.com.